The Holidays Are Here!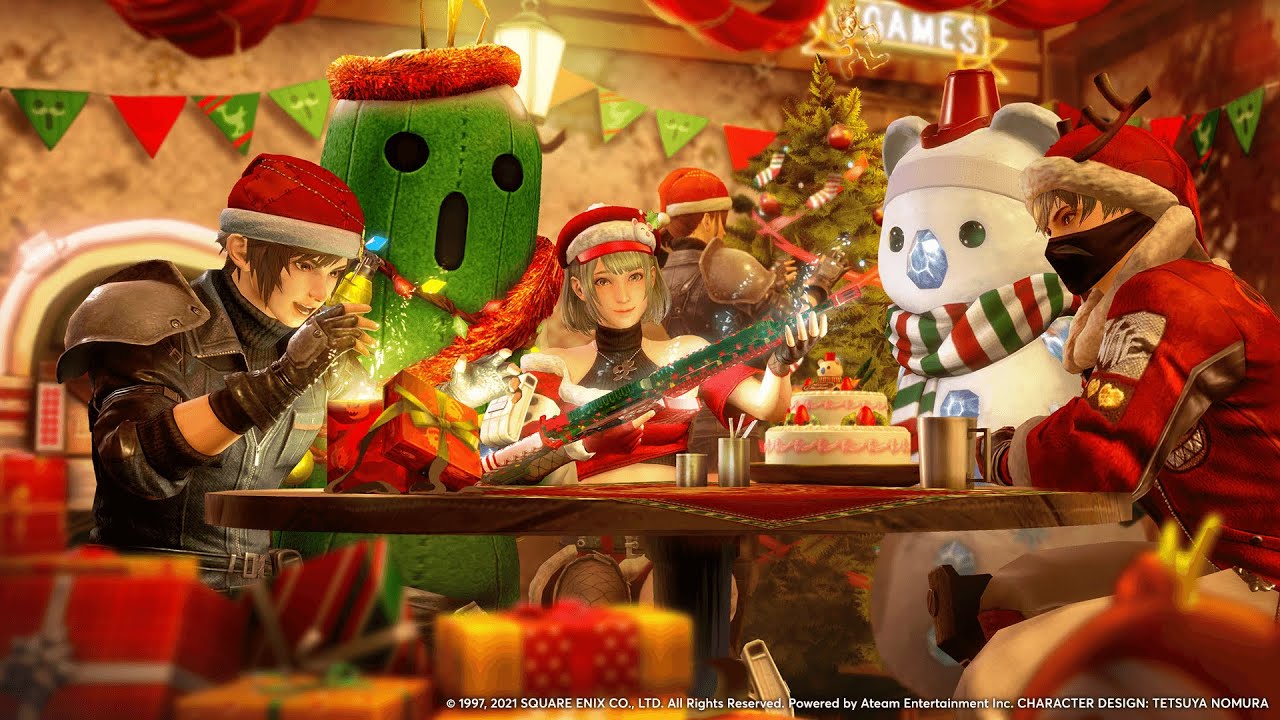 [Event Availability]
12/8/2021 - 12/28/2021
Holiday Event Details
Accept special missions during matches and decorate trees with the ornaments you're given. Completing orders will grant you "holiday gift boxes," which are event-exclusive secret boxes. Holiday gift boxes sometimes contain ornaments that are used to decorate the home screen.
Decorate the Home Screen with Ornaments
The home screen has been given a holiday makeover for a limited time! Decorate with ornaments from holiday gift boxes and get into the spirit.
*Ornaments will be removed once the event ends.
Earn Exclusive Goods from Holiday Challenges
Complete limited-time challenges for festive rewards.
Holiday Locations
Numerous areas of the training field have transformed for the holidays! Look for trees and enjoy the festive decorations while they last!
Seventh Heaven
(Festive decorations)
Sector 5 Undercity
(Light snow)
Hazard Zone
(Blizzard)
Holiday Skins Coming in the Holiday Event!
*Limited-time items may be made available again in the future.